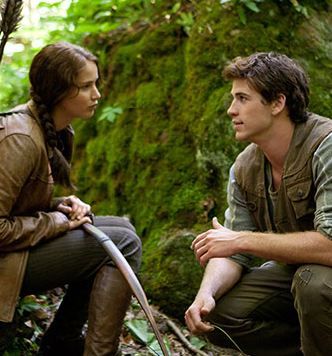 We've waited for weeks. It's finally here. My son and his friends are geared up and ready to go. I just left the grocery store with ingredients to make queso, my special recipe, *YUM-YUM* shrimp, pulled beef for barbecue sandwiches, brownie mix and six kinds of soda. We're having a Hunger Games party and it only seems fitting to splurge on food in honor of the victor. You know the only one left in the arena when the games are over. The one whose family will never go hungry again.
Have you read the series? Then you know what I mean. If you haven't, too many details will spoil the fun and I don't want to do that.
Do you like a movie to follow the book or vary a little?
When a book is made into a movie the number one comment I hear is about how well the movie makers followed the book. Some people love it when the movie is exactly like the book and others don't. I actually like a little deviation from the book. I'm easily bored by repetition. If the movie follows the book step by step, a copycat film, I squirm in my seat and get a little fidgety. On the other hand I like respect to be given to the author of the book by maintaining her story line with its themes and nuances. Making a model of her book suites my taste.
What about you? Do you want the Hunger Games movie to be like the book or not? Cast your vote below. If you like, leave an explanation in the comment section. After we get home from the midnight showing I'll let you know whether the film was a copycat or model film.
Do you want the Hunger Games movie to be exactly like the book or a similar to it?